Halloween soon approaches and with it, all those amazing memories to document. And even if you don't do photo documentation, maybe you'd like to work on your art journal? Some of those Halloween kits make it super easy to create pages on your fears or things that bother your night sleep (nightmares) or even a page on the things you need to banish from your life in general. Here's a list for some scream worthy packs of stuff for your stash!
Over at Scrapbookgraphics, Miki, the Queen of Beautiful Glittery Kits!!! has TWO kits for the memory albums.
Priss Design has her funky Owly Night kit up for grabs.
For fun illustrations, how about the zentangles of Julia Makotinsky
These can be turned into so many beautiful things, including cards, invites, notepapers. We love these!
Mischief Circus always has the craziest kits around for Halloween and this year's pickings do not disappoint.
Studio Basic and our own Erin Wright made these dolls up and aren't they cute?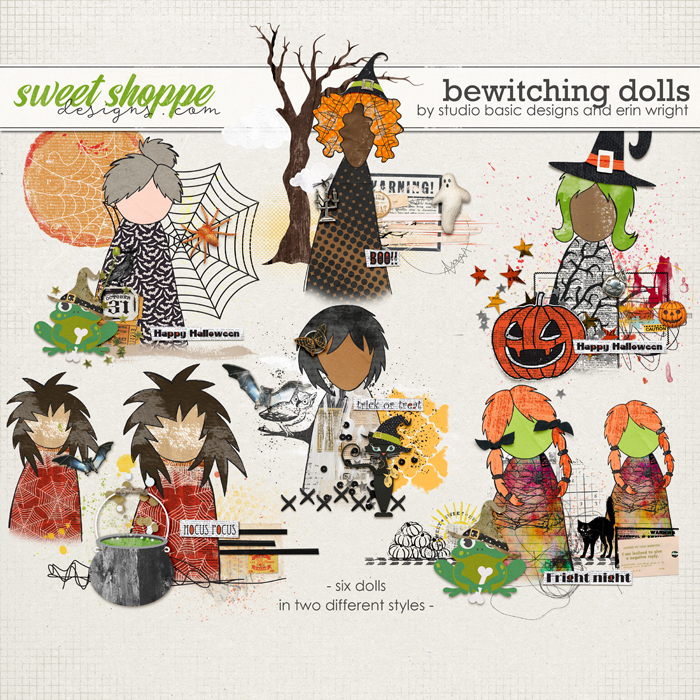 And finally, we have our own Halloween styled kits for you.
And these fun element packs are at 20% off:
And these are on sale for 40% off this week:
The Lab set is also on sale separately.
Happy Haunting!
Vanessa and Vivienne