The beautiful moon this last week was astonishing! So big and full. Always reminds me of the Caribbean. I did not know that in the winter, in that part of the world the moon does not present as sideways crescent. It's actually, U shaped! I hadn't realized that the shape of the moon is dependent on where you are! So that was quite different for me. I've been in California for the past three weeks on an "emergency" for my mom…nothing serious but I'm hanging out here for her and possibly having to move her out to Georgia with me.
For the Halloween week, all "scary" products are 50% off. If you enter the word "samheim" in the keywords section of Oscrap, you can find our sale.
So that includes the Haunting, the Lab collection, the Fairy Tale collection, the Disturbia set, Creepy Gears, and the individual packs such as the fog overlays, anatomy overlays, and skeleton brushes.
Be sure to check out Oscraps' MiniO's for October. 44% off on the 4th Friday of the month for 4 days on a selection of kits designed with one color swatch in mind! So they mix and match with each other. Ours is based on one of our favorite artists, Klimt:
Love that tree! And you can create heritage pages with it or whatever you can imagine to make it your own art. Let me remind you that we had also created another collection using Klimt as inspiration: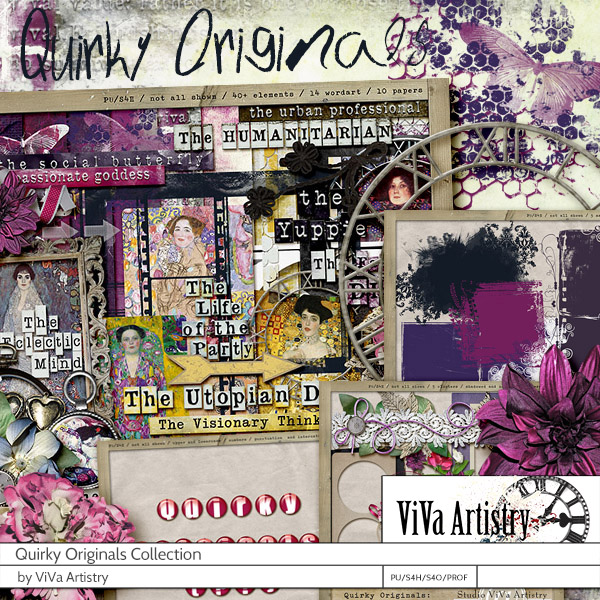 This one is based on the female figures of his art! And, all about how original you are!!
Don't forget to pick up the Autumn freebie we created:
Tonight, I'm going back out to check out the backside of the full moon and enjoy the "warmish" weather, while I'm out West.
Have a great weekend!!!