This time around, we've got three new collection sets. One is part of our Illustrated Journals, the 7th!!! 聽Amazing. And I'm sure you've seen Holly's book series where she uses our kits to illustrate some wise words.
SCRAPBOOKGRAPHICS
And the 2nd is part of our Art Nouveau inspiration. It's inspired by the green drink, Absinthe, which was so popular in the thirties.
The Flourishes are FLOCKED!!! for an amazing textured opportunity for your pages. Love the Art Nouveau designs, as they'll make your backgrounds pop!
You probably remember our Les Saisons collection, which is also Art Nouveau based on the seasons:
These are the two money saving bundles available but you can purchase separately as well. Type the word SAISON into the search option at Scrapbookgraphics and the collection will pop up.
Check out the inspiration for Absinthe HERE and Illuminated Journal HERE. Maybe one of these will trigger your creativity!
We're more than midway thru our guest stay at Oscraps. We've got a new set there as well.
OSCRAPS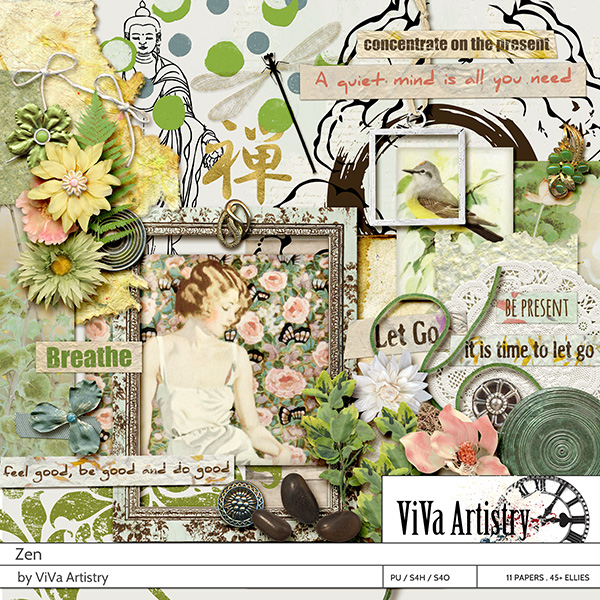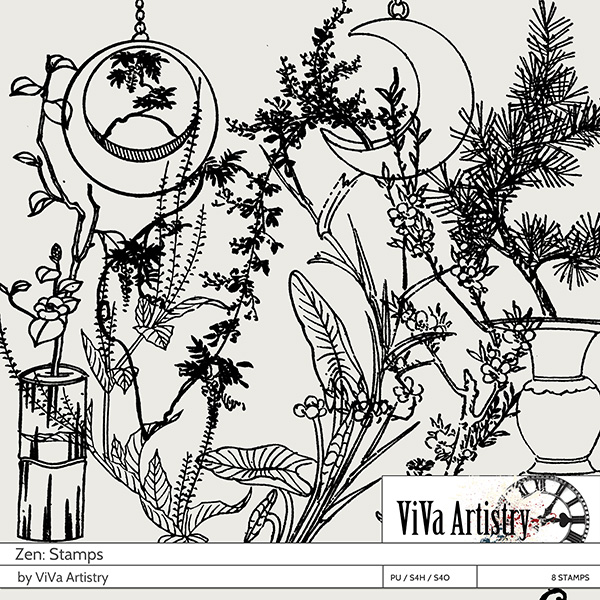 For a peaceful zen layout with cool touches of green. Not quite Asian, not quite vintage, somewhere in between.